The agency
AU DELA DE L'IDEE is an interior design agency founded in 1995 by interior designers Ute Wegener and Didier Masquida, who specialize in retail and tertiary spaces.
The agency constantly observes the newest design trends and contemporary styles, which allows Ute and Didier to create projects that evoke true emotion and produce beautiful experiences in relation to the brand and its values. A true interpreter of storytelling, the agency expresses itself in a creative universe centered on three main principles: an acute understanding of the accuracy of proportions, a search for balance between materials, and the relationship between color and form in the continuous quest for elegance. With twenty-five years of experience, Ute Wegener and Didier Masquida bring perspective to the projects entrusted to them alongside a team of the finest experts by placing the human being at the very heart of each project…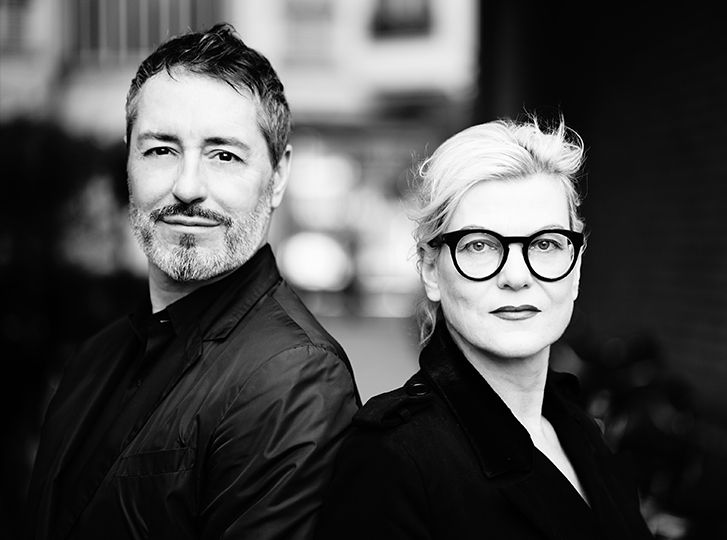 Ute Wegener & Didier Masquida
When one meets Ute Wegener and Didier Masquida, it is immediately apparent that the two have complementary personalities.
Ute is originally from Germany, and her singular approach focuses on research, inspiration and creation, new trends and their expressions in contempory lifestyle, material and color. Didier is inhabited by the legacy of French interior designers such as Michel Boyer, for whom he worked, who are dedicated to making forms and materials exist in perfect harmony. She focuses on innovation, he searches for elegance; she proposes to contrast contemporary art and tradition, he associates precious woods and marble in a harmonious dialogue. It is in this stimulating vision that the two designers draw energy and creativity.
Each of them, with their own creative universe, challenges the choices of the other. Out of this exchange, projects arise which reconcile the subjective impulse and the objective reality. They have in common the search for excellence and beauty.